Title:
Cop Car
Genre:
Thriller
Starring:
Kevin Bacon,
James Freedson-Jackson,
Hay Wellford,
Shea Whigham
Certificate:
US: R
UK: 125
Picture:
1080p
2.40:1
Audio Format:
DTS-HD Master Audio 5.1
Subtitles:
English,
Swedish,
Czech,
Danish,
Finnish,
Polish. etc.
Runtime:
1 Hour 28 mins
Extras:
Featurettes
Studio:
Universal
Release Date:
USA: Sep 29 2015
UK: Oct 19 2015
See If You Like:
Retribution
You don't steal COP CAR (buy the Blu-ray instead)…
While not trying to flog you more mobile data, Kevin Bacon does still pop up in the odd feature film (Black Mass and R.I.P.D. to name two of his more recent high-profile gigs) and even headlines a few; including last year's little-seen, but surprisingly good, Cop Car.
James Freedson-Jackson and Hay Wellford (the real stars of the film) play two pre-teen boys who happen upon a seemingly abandoned cop car in the woods and proceed to go for a little joyride. However, this isn't the simple slap-on-the-wrist/trip to juvenile detention story you'd expect, because the cop car these boys decided to steal belongs to one extremely shady sheriff (Bacon); an obviously dangerous man who wants to keep the theft a secret as he'd left the car unattended so he could conduct his own illegal dealings.
It's a fun and interesting concept, and a film which skirts the line between comedy and dark-thriller; as it's amusing to see the boys let-rip at 35mph, play with crime scene tape, and discuss which rude word they should say over the radio, but also pretty scary and intimidating to know the gaunt, vicious, and clearly determined and unscrupulous sheriff is tracking them down at the same time; a difficult tone to pull off, but one which really works here.
James and Hay really sell the film; being an easy-to-watch pair of believable adolescents who're simply out to have a good time and don't really realise they've done anything wrong, or are in any real danger. They've great chemistry with one another, effectively showcase the wonderment of their situation, and look believably frightened when Bacon lands on their tail (and when a dangerous third party comes into the mix).
Kev is decent enough (as he always is), yet given the fairly underdeveloped nature of the panicky/dastardly sheriff he's not at the top of his game here (think the end of Hollowman, and you're in the right ballpark). Still, he does deliver an intimidating, rather unnerving, performance throughout, and as Shea Whigham (The Wolf of Wall Street) also delivers an interesting performance with his limited screen time, there's very little to complain about here acting wise.
Phil Mossman's score is acceptable though not astounding (and a touch distracting in places), and you really can feel Cop Car's limited budget while watching. Yet despite a small number of misgivings (and the fact it's not as action-packed as some viewers may hope) there's a lot to praise here; the Jon Watts Christopher Ford (Clown) script is enjoyably different for one, the acting is solid, and the cinematography (from Matthew J. Lloyd and Larkin Seiple) is excellent; meaning Cop Car is well worth a watch.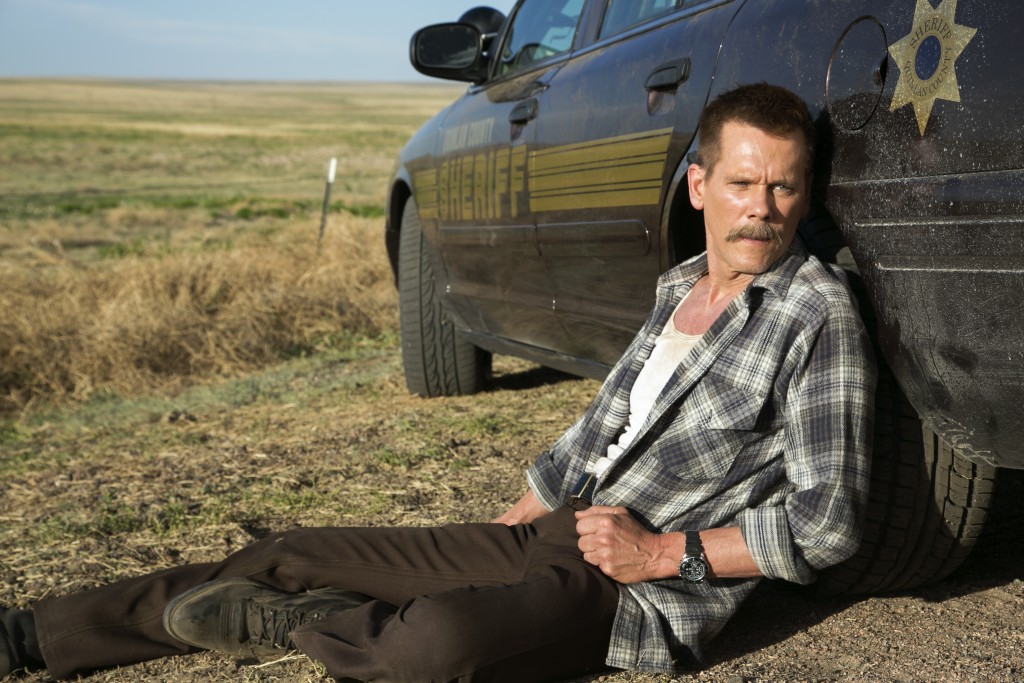 Picture:
Even if Cop Car had a phenomenally high budget, you'd still be impressed with the quality of this video transfer. Fine detail is amazing, textures are excellent, flesh tones are as natural as you can get, and while the colour palette sometimes looks a touch desaturated the colours on show are always bold, true-to-form and presented exactly as intended. There are a few instances of aliasing, though little other noticeable issues mean Cop Car has a stunning video transfer overall.
Audio:
Similarly strong is Cop Car's audio mix; a 5.1 DTS-HD Master Audio track which is constantly active (it's not the most rambunctious of tracks, but a constant breeze blows through the reader channels); making it a thoroughly engrossing affair. Placement is spot-on, dialogue is well anchored and always intelligible, and what little call there is for low-end comes across as weighty and well balanced within the mix.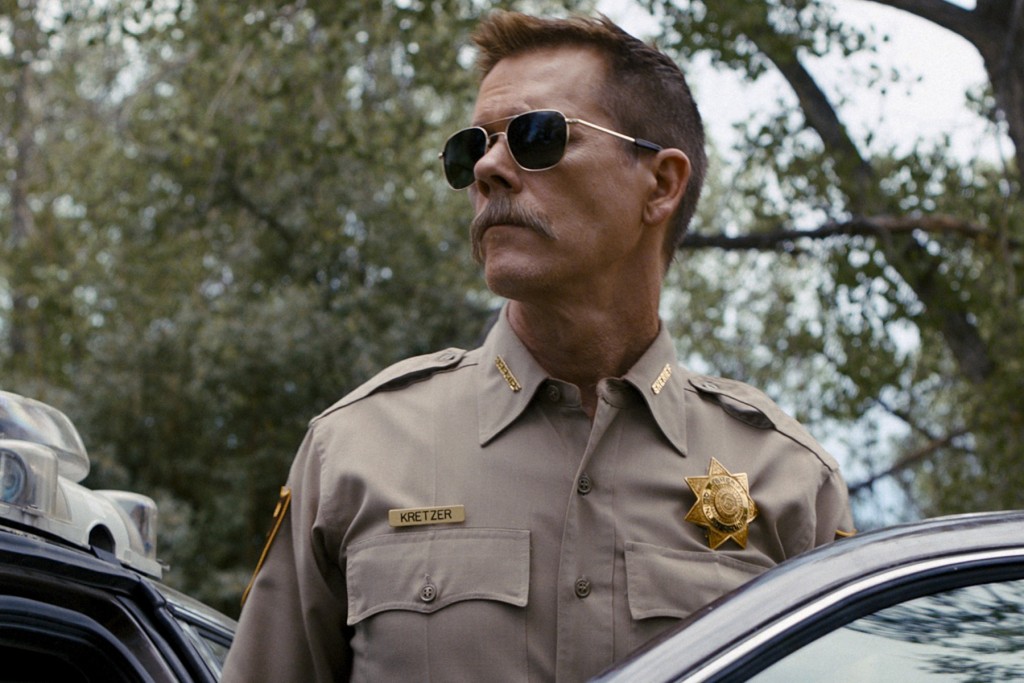 Extras:
Sadly lacking however are Cop Car's special features; as the only offerings as far as bonus content is concerned are two extremely short fluff featurettes; a 'Making Of' and 'Cop Car Tour', which offer little value to any fan, provide little little behind the scenes information or tidbits, and simply serve as promotional pieces which serve little-to-no-use (despite showing you the look of the film, and crafting a stunt).
The Bottom Line:
Despite the poor special features, both the picture and audio quality for the Cop Car Blu-ray release are far better than you'd expect from a low budget film such as this. Not only that, but it's a great watch; the acting is great, the story is not only fresh and interesting but thoroughly engaging (it helps not knowing exactly how things are going to play out), and it looks stunning to boot. A great bargain film, one which comes highly recommended, and will leave you wanting to see more leading roles for Kevin Bacon.
Matt Wheeldon – @TheMattWheeldon.
Film:

Buy from Amazon.co.uk
Buy from Amazon.com

Video:

Audio:

Extras:

Overall: