Title:
The Perfect Guy
Genre:
Thriller
Starring:
Sanaa Lathan,
Michael Ealy,
Morris Chestnut
Certificate:
US: PG-13
UK: 15
Picture:
2.39:1
Audio Format:
Dolby Digital 5.1
Subtitles:
English,
German.
Runtime:
1 Hour 36 mins
Extras:
Making Of.
Studio:
Sony Pictures Home Entertainment
Release Date:
USA: Dec 29 2015
UK: Mar 14 2016
See If You Like:
Obsessed,
Fatal Attraction,
He's Behind You…
Stalker-thrillers are ten-a-penny nowadays (recently they were even coming weekly thanks to the short-lived Stalker TV Show), and the latest film to give us the 'disgruntled-ex turns psychotic stalker' plot is The Perfect Guy; a surprisingly strong entry in the genre, thanks largely to a trio of strong actors.
Sanaa Lathan (Blade) headlines as Leah, the unfortunate woman who, after dumping her boyfriend (V star Morris Chestnut) for his unwillingness to start a family, enters into a relationship with a man who appears to be 'the perfect guy' (Michael Ealy, Takers); a good-looking, charming, wealthy, man who's adored by her friends, embraced by her parents, and even talks about having kids; right up until he beats a guy senseless for no reason, Leah (understandably scared) dumps him, and he dials up  bitter-ex mode to 11, and goes full-stalker.
Sanaa was a great choice for Leah; as she plays every aspect of her character perfectly; appearing smitten and pained when needs be, and effectively portraying Leah as both terrified yet still strong and in control when the stalking (which takes the form of both subtle psychological head-games, to breaking-and-entering, surveillance, and even more dastardly endeavours) reaches its height. She's scared, she's on edge, but even though she's the victim here Sanaa never plays Leah as the 'damsel in distress' – a welcome change from many a story such as this.
Ealy was also well cast as stalker Carter, and it's great to see him playing a bad guy for once; as he's typically cast as the goody-two-shoes type (meaning he excels in the 'perfect guy' image), but proves here he can be intense, and downright creepy if needs be. Plus, he's a great contrast to the more grounded character brought to life by Morris Chestnut, and as the three work together so well in this twisted love triangle, the acting and casting is spot-on.
Supporting stars (the like of which include Fight Club's Holt McCallany, Alien 3 star Charles S. Dutton, and True Blood's Retina Wesley) also fare well, despite being largely ineffectual and basically serving as occasional set-dressing. Direction is generally strong, cinematography is apt for a film of this ilk (appearing occasionally scary, and creepy), and an uneasy air of tension hangs around the whole film which means it's an effectively strong stalker-thriller. Neither exceptionally good, or bad, The Perfect Guy proves to be a perfectly fine, yet predictable, watch bolstered by a strong cast.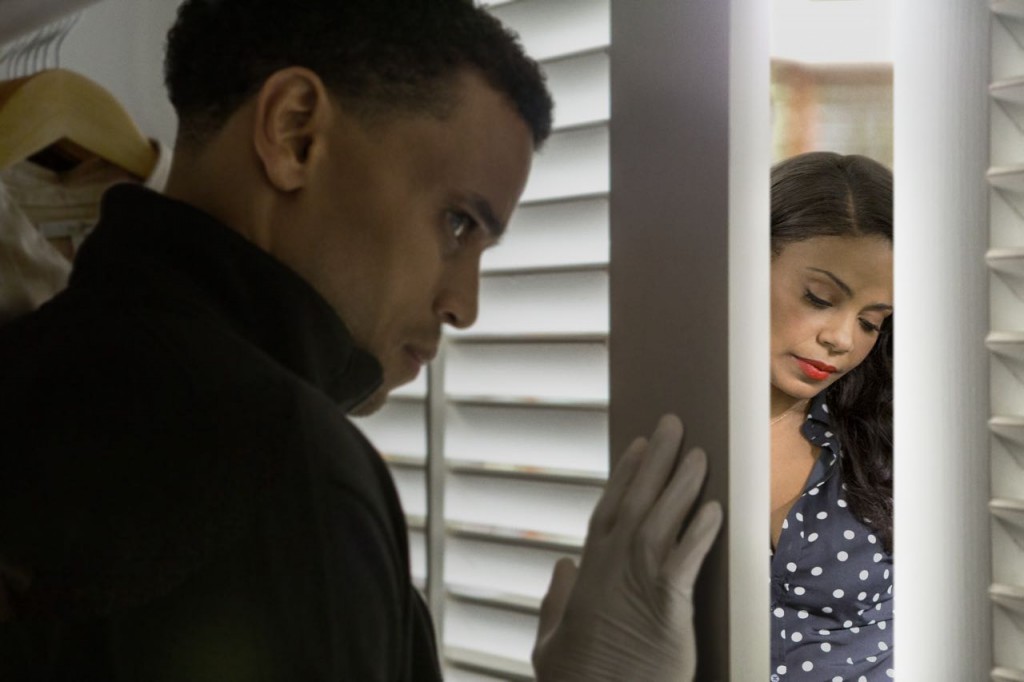 Picture:
Sadly the image transfer given to The Perfect Guy's DVD release is also less than stellar. While there are no major issues as such, the predominantly dark nature of the film's colour palette, coupled with the fact delineation isn't the strongest, and black levels can often appear somewhat grey, does lead to a loss of detail, and clearly evident crush, in places.
Textures are fine, and fine detail itself is generally quite good though never exceptional, and fleshtones are fairly natural looking throughout. Sadly though, the average transfer is plagued by a number of visible anomalies; including compression artefacts, sporadic soft shots, and a fair amount of banding in some scenes; meaning while it's never too off-putting, there's also nothing to rave about with The Perfect Guy's video transfer.
Audio:
Thankfully however, The Perfect Guy does pick it up in terms of audio; the 5.1 Dolby Digital track awarded to the release makes effective (and not too over-the-top) use of the rear channels for both subtle atmospheric effects and more bombastic sounds when the need arises. Bass is weighty and well utilised, dialogue is well anchored and always intelligible, and the entire mix is exceptionally balanced. Meaning all-in-all, The Perfect Guy has an excellent DVD soundtrack.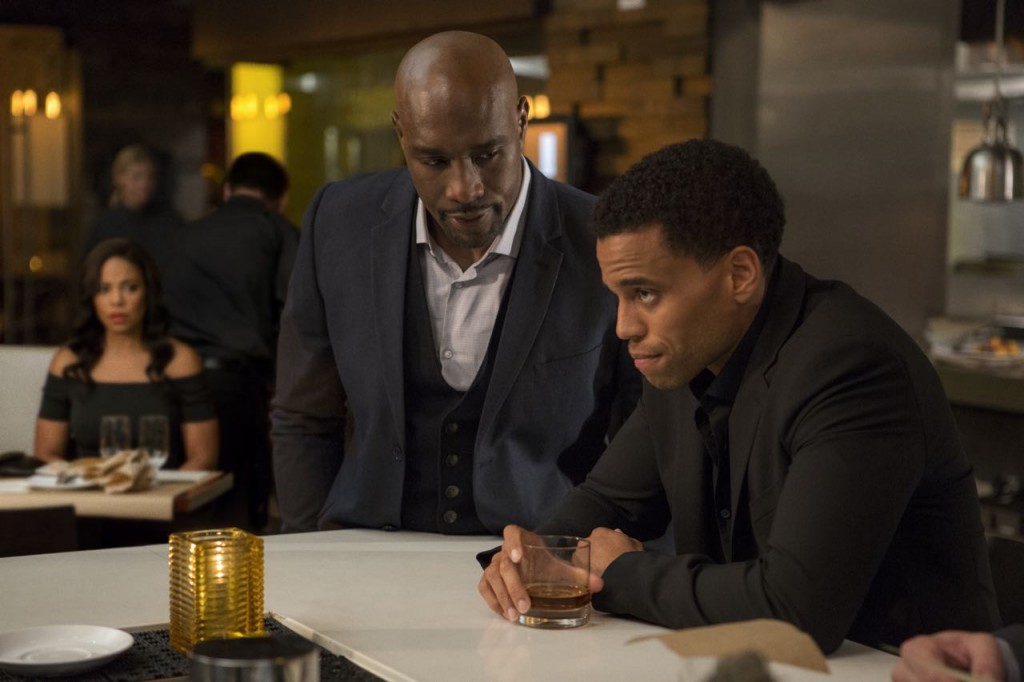 Extras:
Coming with a sole 10-minute-long featurette on the making of the film; a decent, though not exactly expansive, looking at characterisation, crafting a modern thriller, the look and feel of the film, fights, etc; it's hard not to feel there's something missing from the bonus content here. While there's plenty of information within the 'making of', and it's actually more than acceptable for a film this nature/budget, you can't help but feel separate actor interviews (among other things) would've gone a long way to propping up the special features section of tis release.
The Bottom Line:
Whilst it's a refreshing change to see it's not the woman who's the obsessive psycho here (and even better to see Michael Ealy playing the baddie for once), The Perfect Guy plays it far too safe with the rest of the plot. Sanaa Lathan, Michael Ealy, and Morris Chestnut all deliver in their respective roles, and there's a fair amount of tension to be experienced within the realms of The Perfect Guy, yet while it's not an astounding watch, it's not a bad one either, its just not an essential film.
Plus, coming to DVD with a mediocre video transfer, and an average 'making of' featurette being the sole piece of bonus content on the disc, there's little to shout about with this release (aside from the stellar audio quality). An enjoyable, but ultimately skippable, film which is best experienced via TV broadcast, or Netflix.
Matt Wheeldon – @TheMattWheeldon.
Film:

Buy from Amazon.co.uk
Buy from Amazon.com

Video:

Audio:

Extras:

Overall: