Title:
Respectable – The Mary Millington Story
Director:
Simon Sheridan
Genre:
Documentary
Runtime:
1 Hour 49 mins
Music:
Scott Benzie
Studio:
Simply Media
Certificate:
18
Release Date:
May 02 2016
While most people under the age of 50 probably won't have an intimate knowledge of Mary Millington, Respectable – The Mary Millington Story tells the tale of a true English icon, a pop-culture sensation who rose from the pages of dirty magazines to the big screen, the mainstream, and eventually became an advocate for free speech during a time of oppression and censorship before her untimely death.
Written, directed, and produced by Mary's biographer Simon Sheridan, this well presented documentary charts Mary's journey from loveable country-lass to international sex-icon through the use of archive footage, dozens of previously unseen photographs, interviews with Mary, and more recent interviews with members of her family, her friends, and a number of her more prolific and important lovers.
Sadly Mary's husband (who was strangely present throughout all of her endeavours, her rise to fame, and eventually downfall), declined to be interviewed for the film; so although we get a less rounded picture than we may have, the filmmaker's cannot be blamed, as they've clearly gone to extraordinary lengths to establish a timeline for the 70s starlet, and British porn icon.
Mary's journey also proves to be a fascinating one; originally removing her clothes for seedy photoshoots in order to cover her mother's medical expenses, before travelling abroad to shoot hardcore porn films; we see how she elevated her career to more acceptable porn mags, became the definitive pin-up of a generation, and even moved into both softcore porn and more mainstream films (her biggest hit – Come Play with Me – still holds the record for longing running British film ever released, playing in London's West End cinemas for over 5 years), before she opened a number of sex shops, went to war with censorship advocate Mary Whitehouse, and eventually succumbed to drugs, tax problems, and died at the tragically young age of 33.
It's a journey you can't turn away from, and while being presented with countless photos of Mary, hearing numerous clips of radio interviews with her, and listening to all the interviews of the people who knew her and clearly loved her very deeply (including porn-mogul David Sullivan, actor Dudley Sutton, pornstar Linzi Drew, tabloid model Flanagan, and even her niece and nephew), it's easy to see how she became such a beloved character; especially as the film does such a good job of establishing the social context of the time (where Britain maintained some of the strictest censorship laws in Europe, essentially making pornography illegal).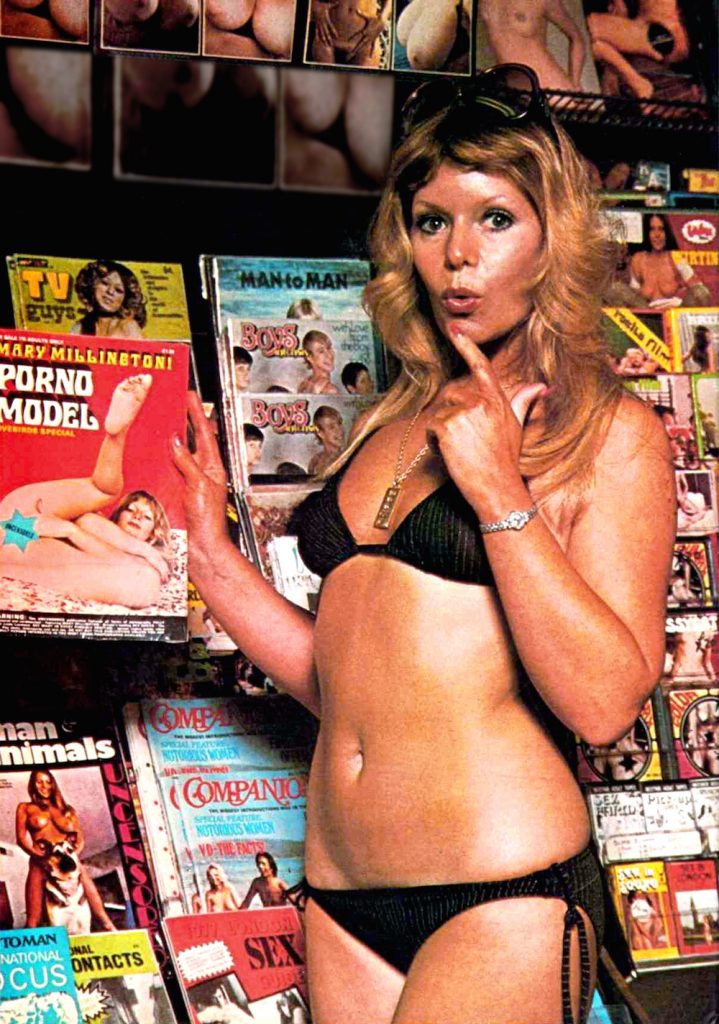 We hear a number of intimate stories (tales of kindness, romance, and conviction, as opposed to solely seedy stories), amusing anecdotes, and shocking facts; including a businessman hiring Mary as a one-night gift for the owner of Tesco in order to close a deal, the fact Mary had an affair with serving Prime Minister Harold Wilson (though it's glossed over far too quickly), and details of her ongoing generosity and love of life; which make it an engaging watch throughout.
Obviously, there are a number of clips from Mary Millington pornographic films (including oral sex, penetration, and more) and it's amazing how well they've been restored. Yet thankfully the clips aren't there simply for you to get your rocks off; they're there to provide context, and show viewers the sort of things Mary did to make her name; likewise with the numerous magazine spreads and indecent photos.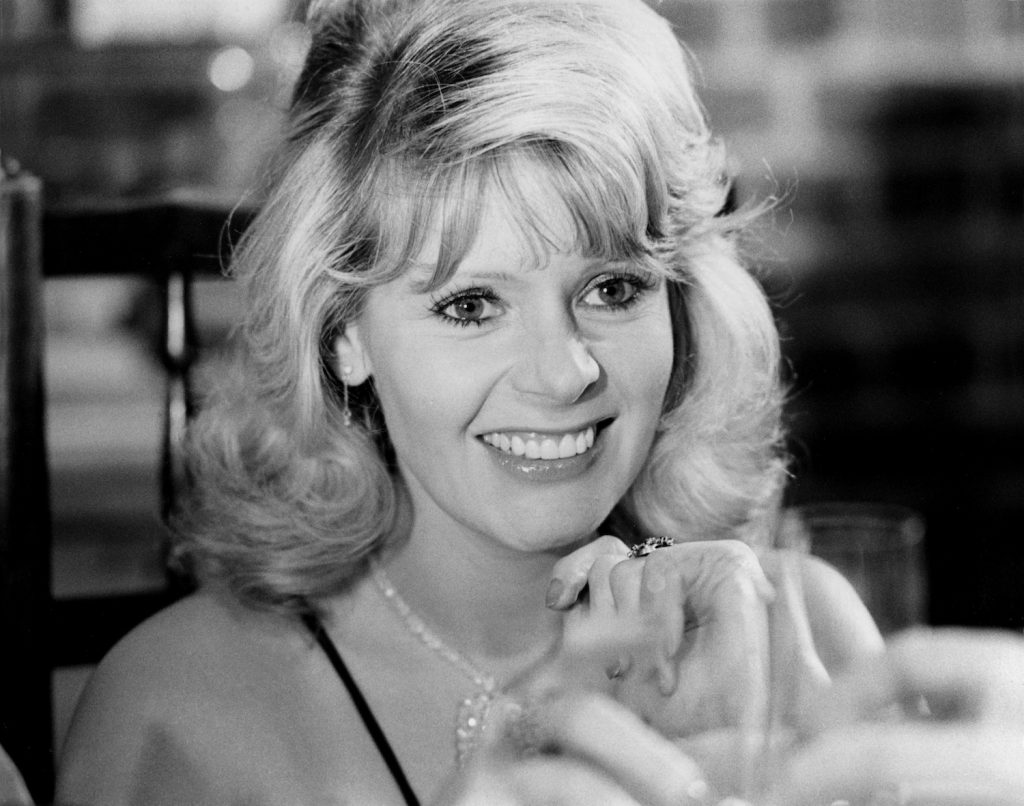 Respectable's intended mood is also well conveyed by Scott Benzie's solid score; it's upbeat and positive when we see Mary's rise to fame and her enjoying life, more powerful when she's trying to take on the system with her public sex-shop owner profile, and switches with the film to a rather downbeat and tragic tone as we explore Mary's eventual downfall (a section of the film which is covered far too quickly, and presents a seemingly indefensible conspiracy theory around her untimely end).
It has it's problems; largely laying with the fact it's a rather one-sided production (we don't hear from anyone who approved of the censorship, her husband was absent, and all the interviews and clips tend to paint Mary as a whiter-than-white role-model we should all look up to), and several important aspects of Mary's personal life and career are glossed over far too quickly (though given her secretive nature an element of that can be forgiven); but overall Respectable – The Mary Millington Story was a thoroughly interesting watch.
Well presented with archive footage, never before seen photographs, and a collection of fantastic interviews and candid material, as well as a solid score from Scott Benzie, and well-rounded narration by Dexter Fletcher (Lock Stock and Two Smoking Barrells' Soap, more recently known for directing Eddie The Eagle), Respectable – The Mary Millington Story is an intimate look at a British icon and a film which is bound to satisfy her fans, and undoubtedly earn her a few new ones.
Matt Wheeldon – @TheMattWheeldon.
Verdict
Buy Respectable – The Mary Millington Story
Buy Come Play With Me